How We Help Businesses
Grow your business and preserve equity with flexible financing solutions.
We find the custom funding you need and
deliver white-glove service throughout the process
01.
Contact Us for
Discovery Call
03.
Talk to Potential
Lenders
04.
Due Diligence
Documentation
We've developed an easy-to-follow step-by-step process that provides a seamless,
fully transparent, and efficient experience for everyone involved.
We specialize in sourcing equipment, real estate and working capital loans for alternative industries and ancillary businesses. Our professionalism and creativity allow us to find the funding you need, when you need it.
"I kept getting hit up by alternative industry debt specialists offering debt at usury rates. We were incredibly frustrated, I was tired of wasting time and my partner called Elizabeth at DAF on a whim. OH MY GOSH, she is a breath of fresh air. No nonsense and kind, she has been a lovely person and I cannot recommend her more highly. We signed a term sheet with a group with whom she works. We can finally breathe, focus on building our business, and get back to our Series A in the fall." Dispensary/Cultivator customer

Markets are always changing and evolving…
We serve the needs of those
that are often overlooked.
We understand your need to protect your assets, your intellectual property and your working capital, which is why we focus solely on funding and let you focus on running your business.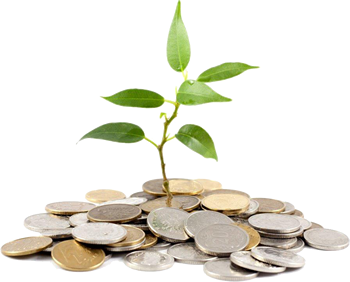 FAQs
What is Cannabis Funding?
Funding for a cannabis business to support business objectives
How much can a Cannabusiness borrow?
This varies quite a bit based on the life cycle of the business, use of funds, assets, and business revenues.  We have worked with companies getting anywhere from $30,000 to $25,000,000+.
How to apply Cannabis Loan?
The first step would be to fill out a brief application form and then we can schedule a discovery to get more detail. For the application form click here
Why is a Cannabis Business Loan Difficult to Acquire?
In most cases, banks in the US and Canada do not lend to cannabis businesses since it has not been legalized at the federal level. There are several private money sources that will lend to the industry, but traditional SBA loans are not available.
Who is Dynamic Alternative Finance?
Dynamic Alternative Finance has been serving cannabis (and other industries) for over 10 years, working all across the US and Canada. We partner with many different funding sources to provide access to working capital, equipment financing, real estate, construction, and revenue-based loans.
What experience do the principals of DAF have?
The DAF team brings over 20 years in the financial services sector, and over 10 years in the cannabis industry. Our expertise, strong connections, and ability to guide clients through the complex underwriting process allow us to successfully obtain funding to grow their