SAFE Banking Act Update
THE SAFE BANKING ACT AND THE 117TH CONGRESS
During the 116th Congress, the SAFE Banking Act (Secure and Fair Enforcement-H.R. 1595/S. 1200) became the first cannabis-related bill passed by a chamber of Congress. In September of 2019, SAFE came to the House Floor and passed by a significant margin of 321-103.
The SAFE Banking Act would allow banks and financial institutions to legally do business with the cannabis industry without fear of federal arrest or prosecution or other punitive actions. This proposal had been considered the most likely piece of cannabis legislation to pass in the current Congress and will likely get new life in the incoming session.
While the bill had a hearing in the Senate Banking Committee back in the summer of 2019, unfortunately, it did not gain the momentum needed to move forward.
In addition to the bill itself, the SAFE Banking Act was also included in not one but two COVID-19 relief packages passed by the House, known as HEROES I & II. Again, it succumbed to the objections of the Republican leadership and was removed from the bills.
Senate Banking Committee Mike Crapo (R-ID) detailed his opposition to policy reform: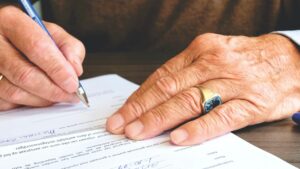 "I remain firmly opposed to efforts to legalize marijuana on the federal level, and I am opposed to legalization in the State of Idaho. I also do not support the SAFE Banking Act that passed in the House of Representatives. Significant concerns remain that the SAFE Banking Act does not address the high level potency of marijuana, marketing tactics to children, lack of research on marijuana's effects, and the need to prevent bad actors and cartels from using the banks to disguise ill-gotten cash to launder money into the financial system." 
Currently, 33 states have some form of legal marijuana for various uses.  This has created challenges for businesses in those states and has increased pressure for depository and financial institutions to provide financial services to state-sanctioned businesses and ancillary services providers that may provide services to state-sanctioned businesses.  The ancillary service providers offer various services to state-sanctioned businesses, such as legal services, plumbing services, fertilizers and other agricultural supplies, real estate, and leasing, among many others.  As a result, Senators Jeff Merkley (D-Oregon) and Cory Gardner (R-Colorado) introduced S. 1200 on April 11, 2019.  While marijuana would still be illegal at the federal level, this proposed legislation seeks to provide legal certainty for banks who wish to serve not only marijuana companies but also the ancillary service providers, meaning that banks can accept cash from legally-operating state cannabis companies and related service providers without the fear of adverse actions being taken against them by federal financial regulators.
There is, however, reason for optimism: in the next session, the SAFE Banking Act will be back, with even better chances to pass! Sources have indicated they expect the bill will be reintroduced in both the House and Senate in the next 1-2 months, and this time look forward with fingers crossed to a more favorable outcome.
Cannabis banking legislation:
Prospects for passing legislation making it easier for marijuana businesses to access banking rise significantly with Democrats controlling the Senate. The SAFE Banking Act enjoys broad bipartisan support: It passed the House with support from nearly half of the chamber's Republicans on board, and five GOP senators co-sponsored the bill in the last Congress. But McConnell's reluctance to bring any marijuana bills to the floor for a vote hamstrung its ability to advance.
Sen. Sherrod Brown (D-Ohio) is expected to become the next chair of the Senate Banking, Housing and Urban Affairs Committee. Brown didn't cosponsor cannabis banking bill in the last Congress. Still, he said in several interviews during the 116th Congress that the banking bill was something Democrats wanted to work on with Republicans.
Democrats' control of Congress and the White House has brought financial institutions and cannabis businesses closer than ever to legislation enabling them to work together. But how exactly lawmakers enact pot banking reform has also become more complicated.
After the victories by President-elect Joe Biden and Senate Democrats, some observers urge quick action on the legislation. Others say the change of power presents an opportunity to go further and decriminalize marijuana altogether, which would give depository institutions more cover to cater to an industry under a legal cloud.
"By de-scheduling cannabis, it would remove the conflict immediately and banks would have no legal issues with working with cannabis businesses because they would be in no violation of federal law," said Morgan Fox, a spokesperson for the National Cannabis Industry Association.
Democrats controlling the Senate could position Congress to pass the Marijuana Opportunity Reinvestment and Expungement Act, or MORE Act, which would remove marijuana from the list of scheduled substances under the Controlled Substances Act.
Some analysts believe the Democrats' election sweep means they will attempt passing the MORE Act before pursuing one of the other two bills as a backup.
"We are more likely to see legalization legislation attempted first before Congress looks to the STATES Act as a fallback," said Jaret Seiberg, an analyst at Cowen Washington Research Group. "If you get legalization, you won't need special banking protections, because there won't be any illegal activity at the federal level anymore."
But, Seiberg added, if the Senate fails to pass either of those, "the spotlight then goes back to the SAFE Banking Act."
Despite this positive outlook, traditional banking for the cannabis industry is likely not happening soon, and it is important for the industry to continue to have other financing options.
The passage of the Farm Bill three years ago has not yet changed the banking and lending outlook for hemp and CBD companies in any significant way.  This indicates that the ability for THC businesses to get traditional bank funding is not happening any time soon despite many positive legislative changes currently pending at the federal level.
-John Morris
Vice Chair, Banking Finance Committee
National Cannabis Industry Association