Pin Based Debit Programs – A New Way of Cannabis Payment Processing 
If you are connected with the cannabis industry, chances are you are always looking for better ways to accept payments. It seems the industry is pushed back by two steps for every step forward.  A new way of cannabis payment processing is pin based debit programs.
Federal Government regulations have pushed the industry towards an unstable payment environment. It has opened illegitimate payment gateways that put all the stakeholders at risk. 
The federal government has a clear stance that it will not put up with any illegal payments. It needs to be legitimate, transparent, and compliant. Major payment platforms are using AI to spot accounts connected to cannabis businesses. Such accounts or contracts are immediately terminated. They may also be required to pay fines or penalties, if applicable.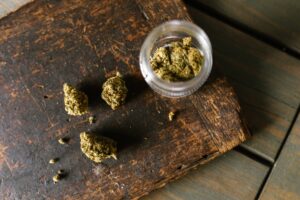 MasterCard forbids this behavior. It monitors terminals and transactions as they are discovered or reported. It is not to say that all "cashless ATMs" are being shut down. There may be some sponsor banks that support the program. Even so, thousands of these machines will soon stop processing payments. 
Let's first look at cannabis retailers willing to accept credit card payments.
Why Even Accept Credit Cards For Cannabis Purchases? 
All cannabis-related businesses ought to function like other businesses. This includes the ability to accept debit and credit cards.
Here are some reasons that justify card payments: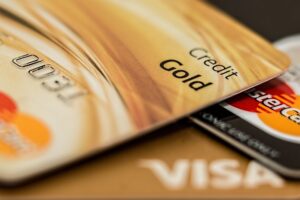 Increased Sales: It is well-known that customers spend 25–35% more when they pay with credit or debit cards.
Boost Safety: Operating in large amounts of cash makes the cannabis industry a target for burglaries, putting employees and patrons in danger. Cashless transactions help mitigate some of this risk.
Save Cash: Fees for handling and depositing cash mount up quickly! Banks prefer electronic transactions. When you accept credit cards, the money from the sales is immediately deposited into your company's bank account. Safe, easy, and quick. 
Move Ahead of The Competition: Customers prefer to pay by card. You can beat the competition when they are still operating on a cash-only basis. 
No Obstacles to Sales: Your customers won't need to create an account or give sensitive information to an app if you use legitimate solutions.
Dynamic Alternative Finance, through a provider partnership, is now offering a legitimate and transparent solution to all these problems – Pin-Based Debit Card Programs!
Processing PIN Debit Payments for Cannabis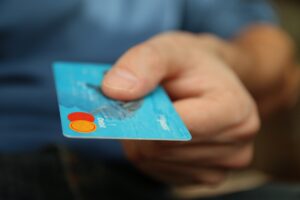 Your customers can pay for their purchases at the POS using their ATM or debit cards. PIN based debit payment processing for cannabis is a dream come true for this business. 
When a pin based debit transaction is processed, an electronic funds transfer transaction for the precise purchase amount is created over the debit network. 
It is a fantastic way for dispensaries and cannabis delivery services to accept payments. But PIN Debit and Cashless ATMs are often confused or viewed as the same.
What Makes PIN Debit So Fantastic? 
Our compliant PIN Debit program is a significant step in the right direction for the cannabis industry's fair access to financial services. 
The market's closest thing to a conventional card transaction is PIN Debit. Like grocery stores, customers choose goods and pay with a debit card. 
Highlights & Benefits:
NOT cashless ATM, true PIN debit

No application fee and no annual fees

No chargebacks

No early termination fees

No reserves (in most cases)

Transactions are for an exact dollar amount

No cash handling and costly mistakes

Mobile terminals for delivery drivers are available.

No need for a delivery person to carry cash

Tip line available

Increase sales by 25% or more over ATM or cash sales. Next-day funding available

Service Fee optional (can be charged to the consumer and rebated back to the merchant monthly)

Countertop and mobile terminals are available.
The cost charged to you: 
3% and .35 cents per transaction
You will be one step closer to receiving transparent banking and financial services. Your business will be kept safer, and reporting will be simpler. It will be a win-win situation for you and your customers.